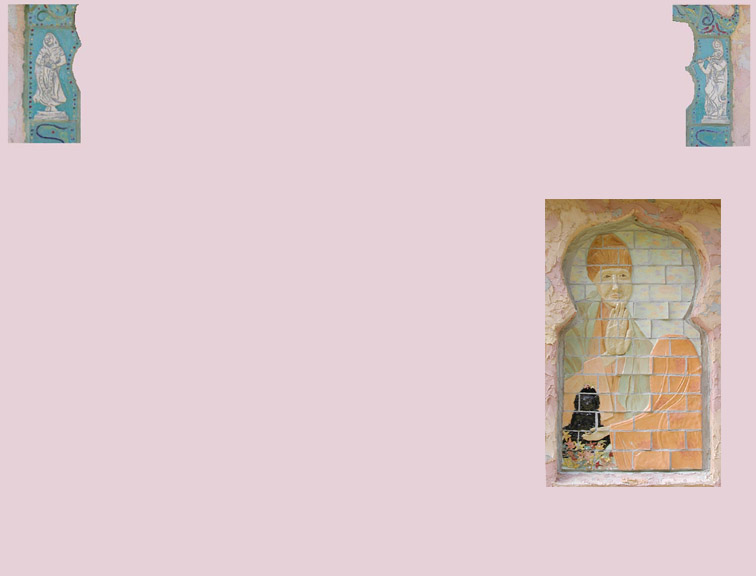 Power of Love Temple Lakulish Parivar
Lakulish Parivar: Devotion, grace, love, family and lineage are represented in this image. Kripalu blesses everyone who walks by the temple. Lakulish is facing 4 directions in this image showing that God is not limited to one direction or country but is Universal. Originally, Leela planned to put this form made out of fiberglass on top of the temple. However, through the many years of contemplation and building the temple she has come to know that Lakulish is in fact the light, the creative force that is the source of everything.
Leela is offering deepa (light) and love in the form of flowers to her beloved Grandfather guru. This sculpture is positioned such that anyone walking up from the woods immediately receives blessing. Go to the Lineage link to learn of Lakulish, Kripalu and Leela.
Parivar means family. Lakulish is the source of the universal family of humankind as well as all of nature.