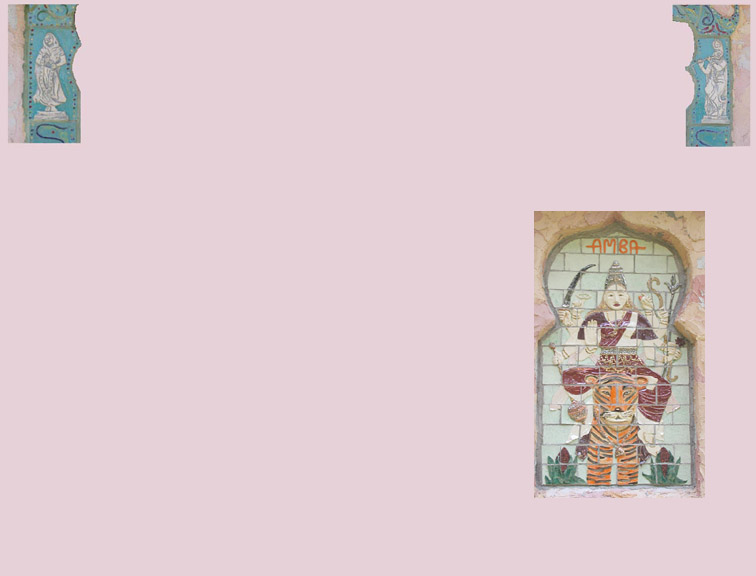 Power of Love Temple - Amba
Amba: The Goddesses in Hinduism are depicted as the motherhood of God. She is the transforming power behind the sustaining power of the God. She is easily approachable and loves all that love her. Like a mother to her child, she can be both giving and fiercely protective.
Goddess Amba, also known as Parvati or Durga, is the wife (consort) of Lord Shiva and exists in various divine (both friendly and fearful) forms. Two of her fierce but very powerful forms are Durga (goddess beyond reach) and Kali (goddess of destruction). Both have eight hands and great power and energy (Shakti). Durga rides on a lion and Kali rides on a corpse. Amba is depicted riding a tiger. Parvati (another name for Amba) was called Sati in her previous divine incarnation. The family of Lord Shiva, Parvati and their sons Ganesha and Subramanya are an example of family unity and love. Amba is charming, strong, and admirable.In her other forms she is respected and loved for her protective, defensive strength.