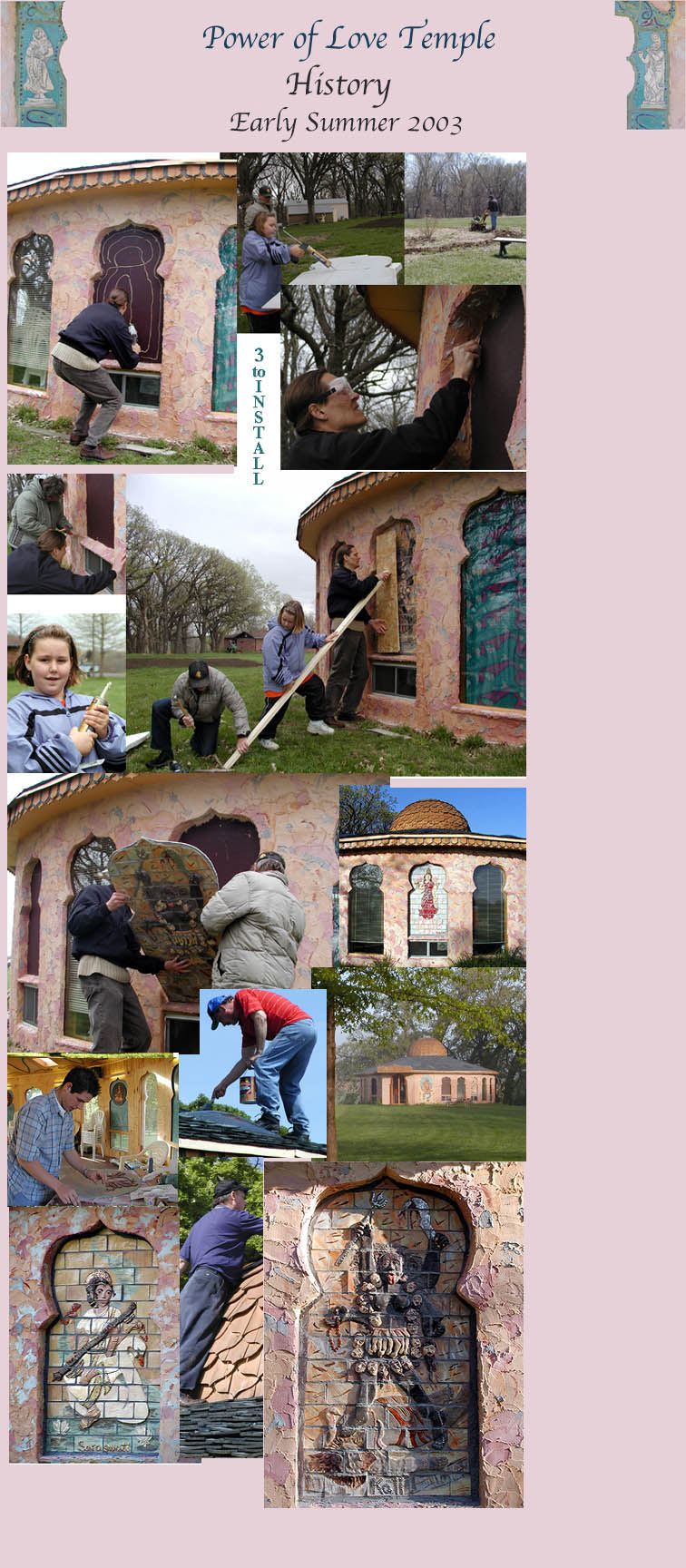 Dale is shown tilling the flower garden getting ready for Summer.
Yogi Garotica (Gary Carlson, the Beautiful Granddaughter Brandini (Brandy Bruner) along with Dale and Leela installed the Goddess sculptures. This happened in the spring before the leaves arrived on the trees.
Garotica and Brandini applied PL400 to both the cement board in the sculpture wells and to the back of the 'crete board that already had the sculpture attached.
Then we put some styrofoam up and a piece of plywood and braced that in place with a 2x4 until the adhesive set: usually a day.
This procedure was repeated 3 times for the 3 Goddess Sculptures which were created during the winter months.
Again this year Steve Kelley put another coat of stain on all of the roof and on the dome.
The next door neighbor Beth Swanson brought some friends over to experience the temple. Jason got talked into helping lay out the Durga sculpture for the interior Goddess circles.